Sell House?
do not rely on the case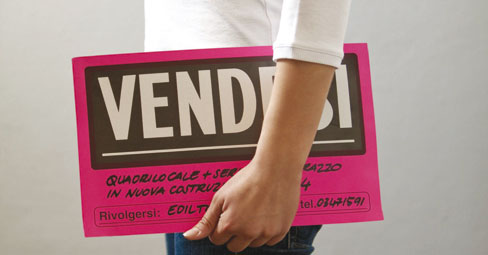 Sell house with us is quick and easy!
Five good reasons to choose us.
1 - Professional assessment of your property free
We Planetcasa estate agents, we are able to provide a correct market valuation of your property, thanks to our experience of over 15 years of sales and rentals business.
2 - Verification of real estate documentation
We perform a proper technical verification, legal, planning and tax, of all documentation relating to your property, to guarantee a transparent and serene sale.
3 - personalized advertising plan
We develop with you, an effective personalized advertising plan, using the most effective and modern communication and markenting technologies on the market including: indexing ads, social marketing, websites, advanced management, sms marketing, email marketing, newsletter, use of the most major real estate portals including: immobiliare.it, casa.it, idealista.it, subito.it, cercocasa.it, etc .. for a total of over 124 websites. All this to guarantee you the highest number of contacts, for inclusive and effective advertising.
4 - We offer your property to our customers
We insert your property in our management, crossing it with thousands of requests for purchase and leasing, certain, and selected customers.
5 - Why limit yourself to a single agency?
We adhere to the system of cooperation between Realtors MLS (Multiple Listing Service) giant virtual real estate agency sharing and collaboration, employing thousands of experienced agents, who deposit thousands of selected clients requests.
What are your benefits?
- Your property will cross every day with all the requirements of all agencies present on the site.
- A real estate agent only reference but with thousands of agents at your service
- No territorial restrictions can also sell home throughout Italy
- Get the best results in the shortest time possible
Call
0817742956
or click on (evaluation required) located under and fill the evaluation form.